Big Data Analytics and Audience Location Targeting
By Greg Isbister, Chief Executive Officer, Blis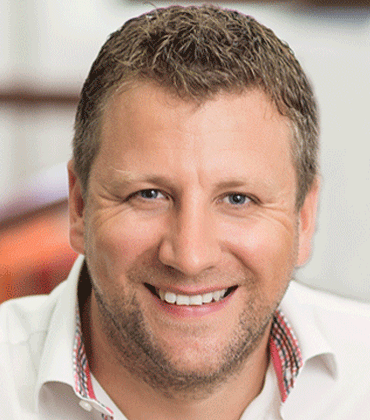 Greg Isbister, Chief Executive Officer, Blis
Whilst we are known to many as an ad-tech company with location targeting abilities, we also work with massive amounts of big data across platforms and devices, to secure the best consumer intelligence and serve the most relevant ads. How exactly does this work in practice? What are our key technologies? And how do we actually target audiences based on location?
Big data for location targeting
Advertisers around the world have long tried to make use of their mass of data to help them reach audience segments or target better. At Blis we believe that one of the most effective and recognised ways of leveraging data is through the lens of location insights. This is because location tells a story about the real-world lives of people and the places they go to. This can provide brands and media agencies with audience segments based on where people have actually been – a far greater pointer to behavior than simply sites they've visited.
Digital marketers can only make smart decisions – reaching out to relevant audiences with their messages – when there's data and insights to inform their marketing plans.
And advertising and marketing tech is pushing the envelope when it comes to Big Data analytics.
Blis recognizes this demand. We process up to 80GB of behavioral data every hour (that's almost two terabytes a day), and then add a contextual layer of location data to provide brands with in-depth knowledge of their target audiences.
Blis derives data from several sources to achieve this. We work with leading Wi-Fi networks, big data firms who gather intelligence from several outlets, and publishers who are able to share a variety of consumer online behavioral and geo-location data.
To help advertisers, we look closely at the following consumer patterns to derive behavioral insights:
Location
Type of location
Type of device
Time of day
Length of activity
Publishers visited
These snippets of information all form a bigger part of the jigsaw which enables us to create comprehensive data pictures of relevant brand audiences.
POI data
Point-of-interest (POI) data provides us with knowledge of what type of location a place is, over and above its position on a map. With this, we can identify public locations – shopping malls, sports stadia, golf courses, and more – and can then process consumer habits, translating this into meaningful information for marketers and brands. The data is collected anonymously without personally identifiable indicators but provides behavioral insight that can help us predict and presume certain actions and preferences.
Our platform categorizes consumers into segmented profile groups – students, affluent professionals, sports lovers and more – based on their socio-economic data and location behavior, which we can then target. For instance, a hotel network might want to target business travelers across devices (mobile, tablet and desktop) with their high-end accommodation packages, or a football club might want to reach sports and football lovers on mobile who are known to frequent football stadiums.
Residential data and privacy
At the same time, we look to acquire residential data sets which can help us identify where a person stays, the type of residence in a particular area, and other connected mobile devices they may have access to. We recognize that data security is paramount and even though we don't collect any personal identity information, we still go to great lengths to protect the data we do collect. There is no single record of an individual, as all are assigned unique user IDs when we identify behavioral patterns.
As with POI data, the residential data collected is stored anonymously, grouped by behaviours, on dedicated servers adhering to the strictest of data security requirements. We take user privacy very seriously.
Every residential IP address acts as a unique ID hosting a variety of connected devices. We can match the previous mobile location behaviors of individual devices that connect to a residential IP address with other devices from the same household, and serve them ads with a frequency cap across all of them. This is particularly useful for retargeting campaigns. For example, if someone in the household was identified using our POI data as having been at a football match at a stadium earlier that day, they could be targeted with sports ads once they connect to their Wi-Fi network at home that evening when they may have more time or be more receptive to receiving the promotion.
By combining residential data, sourced through our trusted partners, with our POI and residential IP data, it gives us an unrivalled database to help our clients optimize their targeting and maximize the return on their campaigns.
These ads are served in various formats – be it standard display ads, rich media, videos, native or interstitials– it's heavily dependent on the objectives of the ad campaign.
Data accuracy is key
Big data has made digital marketing smarter, but an important problem persists today. There is a deluge of location data – some of which is highly inaccurate (for instance, 10,000 data points identified at the same time within 1 square meter where a server is hosted), but still included in the decision making process.
Blis carefully shares only accurate, useful data and runs a series of algorithmic checks to ensure this. Whenever publishers and data companies send information, we validate the data accuracy by cross-referencing it with our own proprietary data, compiled over the years from advertising campaigns we've run. Blis' technology also weeds out inaccurate location data – discarding data points with less than 8-meters s precision.
Demand-side platform
At the core of our services, Blis provides a self-serve and fully managed demand-side platform (DSP) for digital marketers, essentially a tool that helps manage multiple advertising exchanges, digital advertisements and data. DSPs give advertisers the ability to buy just the impressions they want, reducing wastage and increasing effectiveness – in fact our platform processes over 200,000 impressions a second!
Marketers will undoubtedly find more value in the ability to target the right audiences on the best platform at the most appropriate times.
The deepening well of data
Data is a deep well; one that will only get deeper. Focusing on location data to optimize campaigns will, without a doubt, give brands the intelligence they need to reach better-targeted audiences and, at the end of the day, build brand value.
See Also:
Top Big Data Solution Companies