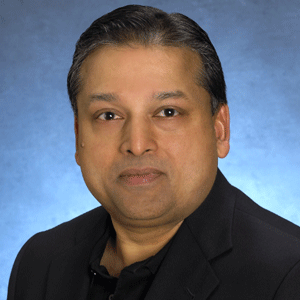 Vikash Varma
Invisible and instant. These are the characteristics of cyber threats today. And as digital apps, text and instant messaging overtake voice as the chief communications tools for new consumers, mobile providers are facing new challenges. Fraud and revenue threats that cost the global mobile communications industry US$38 billion in 2015, according to the Communications Fraud Control Association's (CFCA) 2015 Global Fraud Loss Survey. Fraud is now expanding from voice to data; moreover, subscribers are also turning enthusiastically to Over The Top (OTT) applications that take revenues away from their carriers. With cyber fraudsters increasingly adopting hyper-scale techniques to perpetrate attacks faster than ever before, and subscribers experimenting with applications that compete with mobile providers' standard offerings, the potential revenue losses begin to look alarmingly high.
Addressing this rapidly-growing problem, Argyle Data, a venture-backed company based in Silicon Valley, is applying a new breed of big data and machine-learning based applications that make network analytics near-instant and easily understandable for management and fraud analysts.
Argyle Data was founded to help stem the losses incurred by communication service providers (CSPs) due to escalating fraud attacks, which the company's founding team felt could be verified using advanced revenue threat analytics techniques. They brought together a team of world-class experts from the fields of machine learning, big data and mobile communications and developed a real-time revenue threat analytics application built natively on Hadoop for a more affordable, secure and flexible solution. The Argyle Data application is proven to discover dramatically more fraud than existing solutions, thus significantly reducing the total cost of subscriber and network protection for the telecommunications industry. Beyond that, the company's network analytics capabilities allow providers to understand the exact nature of the traffic running through their systems, which enables them to plan strategies to compete with OTT while maximizing user satisfaction levels. Vikash Varma, President and CEO, Argyle Data, explains, "Our product was developed by working with some of the largest mobile operators in the world as well as leading fraud and network analytics experts who have represented their organizations in globally recognized forums such as the GSMA Fraud Group, the Telecom Council, and the CFCA."
Leveraging real time solutions to detect new fraud methods
Argyle Data is used by the world's leading mobile operators to detect the fraud, profit and SLA threats. As CSPs continue to rapidly expand into new territories with innovative products, bundles and offerings, they are increasingly exposed to fraud, negative margin and arbitrage. The impact of such fraud can be devastating. Argyle Data's big data and machine learning network analytics application suite enables mobile operators to detect previously undiscoverable fraud in minutes rather than hours or days, discover both new and old fraud attack patterns, and apply network analytics to expose unexpected traffic types, allowing operators better opportunities for revenue assurance and fraud prevention. When minutes mean millions, the world's leading mobile operators use Argyle Data to fight the $38 billion mobile fraud problem.
Modern cyber-attacks evolve faster than an analyst can write rules to detect them. In such a scenario, the CSPs can't afford to rely on traditional methods. At present, they need solutions that can assure rapid identification of suspicious traffic and the only way to detect anomalies in real time is to apply machine learning at massive scale. That's what Argyle Data seeks to achieve with its big data machine learning system which clearly fulfils the need for innovation in this area. The company's solution helps detecting on average 350 percent more of the frauds that cost U.S. $38 billion annually to the industry. Argyle Data's unsupervised machine learning approach integrates a number of advanced features unique to the company which have been achieved as the result of considerable technological ingenuity and have required substantial efforts by the most talented individuals in the field of machine learning.
Collaboration is the key
Several years ago, Argyle Data identified the need for real time solutions to detect fraud and revenue threats. Explaining and proving this concept to the mobile operator community has been achieved through extensive proof of concept trials with operators; comprehensive marketing communications programs, and strategic technology partnerships.
Collaboration remains key to the company's growth in the field of revenue and threat analytics. Most recently the company has collaborated with Carnegie Mellon University's Silicon Valley Campus to validate its unique machine learning approach. Argyle Data has also partnered with industry leading technology companies such as Cloudera, Gigamon and Hortonworks, including the recent announcement of a joint analytics platform with Cloudera, which has been deployed at some of the leading Communication Service Providers around the globe.
Argyle Data is used by the world's leading mobile operators to detect the fraud, profit and SLA threats.
Elaborating the company's focus on strategic associations, Vikash Varma explains, "Argyle Data has leveraged strategic partnerships to extend its footprint globally and better serve its customer base. As an example, in India we have been fortunate to develop a business relationship with Pyramid Cyber Security and Forensices, who are known for their unique security expertise, worldwide strategic relationships, and partnerships with best-of-breed technology providers."
Leading the pack
Argyle Data is recognized as a leader in a new breed of native Hadoop applications for fraud and revenue threat analytics for Communication Service Providers (CSPs). By integrating information from all aspects of mobile communications customers' dealings with their providers – from billing to credit history, call patterns and more, Argyle Data has been capably providing its customers with a single, easily accessible data source: the enterprise data lake.
"Hadoop is the ideal - in fact, essential - storage platform for data lakes. Network analytics and fraud detection applications written on native Hadoop have a distinct edge over hybrids when it comes to performance and ROI," comments Vikash Varma. "When you have enough data, and you have access to that data in real time, and you can present data to fraud analysts in an instantly-readable fashion, you can detect and prevent fraud in real time," he adds.
With a much-needed and highly current application for both fraud and network analytics, Argyle Data is seeing increasing traction among global CSPs who seek to secure and improve their revenues. As a small organization, Argyle Data is focusing its resources on technology innovation and, for market expansion, has entered into reseller agreements with numerous high-profile VARs worldwide. The most prominent of these include the company's partnership with Pyramid Cyber Security and Forensics in India, as well as sales and technology alliances with Proxy in Europe, Kalostec in Latin America, Kropmann in North Africa, Saab Grintek in South Africa and Cloudera worldwide. "We are in live deployments in Europe, the U.S. and Latin America, and in active trials in multiple countries worldwide. Fraud, hacks, and revenue threats like OTT constitute a massive and growing problem for the operator community and we are excited by the major opportunity ahead of us," adds Vikash, concluding the candid interview.