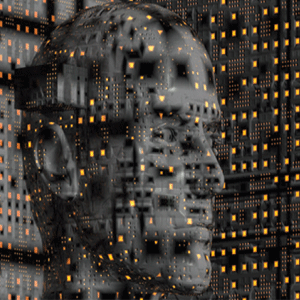 Ram Sukumar
Big Data Analytics experience constant change in its ecosystem and this as a consequence influence enterprise level activities across the globe. Its large and complex platform impacts the business value when deriving data from different sources. Especially, the rightful Big Data infrastructure is very much essential to meet up different business objectives. Aiming to fix this particular aspect of Big Data technology, Noah Data was established by Ram Sukumar in 2013 with an objective to leverage end-to-end Big Data and Analytics solutions delivery expertise, to identify the right Big Data infrastructure suitable for businesses and manage IT budget constraints. "We started when Big Data was still at its "Peak of Inflated Expectations" with the mantra to help clients 'Leverage their biggest asset–Data'," says Ram, who holds the position of CEO in Noah Data. Operating from Atlanta, USA, the Company currently helps its clients to increase their business agility and realizes faster time-to-insight through a combination of state-of-the-art skills. The company purely focuses on enterprises and start-ups globally and offers them pilot-to-production solutions in the cloud and on premise.
Noah Data help clients build data-intensive high bandwidth applications that process terabyte scale streams of multi-structured data. The technology solutions are provided in 3 service lines, which are Big Data Infrastructure, Advanced Analytics and Java. "Our Big Data infrastructure includes Hadoop and its distributed versions such as Cloudera, Hortonworks, MapR. Even Apache Spark, Storm, Kafka, Pig, Hive, Yarn, Zookeeper, Oozie, Flume are some of the other versions that we keep work on for our customers' benefits," elaborates Ram. Noah has a unique breed of consultants, who possess hard-to-find combination of Big Data, Analytics, and Java skills compounded with extensive expertise in delivering transformational Enterprise IT projects successfully.
"We have developed avant-garde advanced analytics products for Bay Area start-ups. These include a patent-pending IoT driven analytics product and a highly collaborative end-to-end Fraud Analytics solution that blends machine learning with human ingenuity," Ram added further.
Noah, with its profound working experience, has noticed that top enterprise clients generally find it challenging to identify the right combination of tools and technologies from the explosion of choices available in the Big Data and Analytics Landscape. Choosing the right technology stack is a tough decision since it affects the future development and growth of the firm. While, expounding about Noah's contribution regarding this matter, Ram further says, "Our well phased solutions framework helps our clients to realize huge time and cost savings. We choose the right technology stack for their business requirements and deploy the right mix of talent for successful solution delivery. We also have in-house experts in both open source and ISV alternatives and we also make sure our clients' IT budget is well spent." However, benefitting its clients with increased business agility and faster time-to-insight, Noah has been serving big players from the financial services, banking, IoT, Industrial IoT, CPG and retail verticals.
"Noah has a unique breed of consultants, who possess hard-to-find combination of Big Data, Analytics, and Java skills"
While journeying through several ups and downs, Noah Data has doubled its headcount during the last six months, fuelled by successful deal closures with enterprises and late stage start-ups. It is presently aiming to strengthen its client base across America, Middle East and APAC and is planning to leverage its first mover advantage along with building Accelerators, Platform as a Service (PaaS) around IoT in addition to leveraging Hadoop and Spark with faster IoT deployment.